A small and beautiful world evolving on his own path,
coming straight from the hearth. The Russian Soul itself.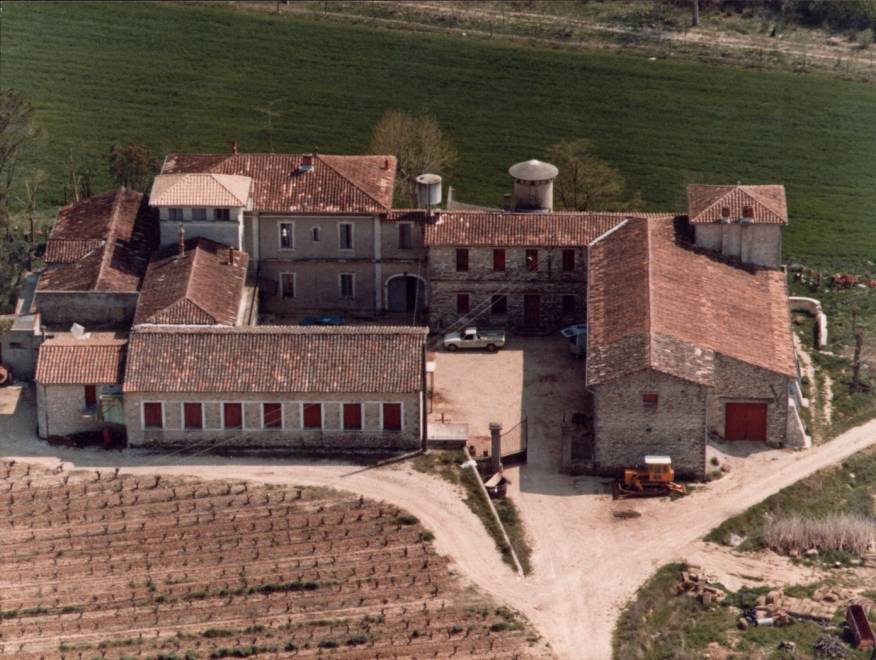 Domaine de Guyot

is to be discovered in the middle of the "Garrigue" between Nîmes and Montpellier. Established on an ancient priory, it produces some "Vin de Pays du Languedoc" and in the traditional way, a succulent black currant liqueur.

Two women, the mother Nicole and her daughter Sylvie, bought the abandoned vineyard in 1978 and rebuilt, on this magic place, on a snaked path between vines, wild berries, sunflowers and horses an estate worthy of the most recent development of the

region.

The high-quality wines are original and have won several awards. They are the result of working a

terroir of Languedoc as old as the quaternary period. On the Cévennes' foothills between the Vidourle River and the Lens forest, the vineyard takes advantage of a maximum of sunshine and protection from prevailing winds.

Sylvie POLIAKOFF, inspired by the hearth and an inner Slave intuition, is elaborating wines with passion in a traditional cellar equipped with modern technology. Assembling grape

varieties, aromatic ranges, the Garrigue's atmosphere and Russian origins.

Besides, the regional diversity of cultures conducted the two women, despite local

amazement, to cultivate black currants. They elaborate a traditional-style and natural nectar with low alcohol content. Ideal in association with their white wines!

They have chosen to live in this place, but the place also chose them to revive its past:following the seasons you can stop at the guesthouse during your professional trips, your visits or your holidays in the region. You enter the estate in a large farm courtyard, opening on the cellar, the owner's house and the guesthouse, with its first floor dedicated to a quiet ambiance.

A shared passion and a world wide opened mind are from now on leading them toward exportation: Denmark, Belgium and Deutschland, but also China and Russia.

Grape varieties:
WHITE: Chardonnay, Vermentino
RED: Merlot, Syrah, Grenache, Cinsault, Caladoc, and Aubuns

Production annual average of 25 000 bottles
6 cuvees, 2 white still wines, 1 rosé still wine and 3 or 4 red still wines depending the vintage
Black current liqueur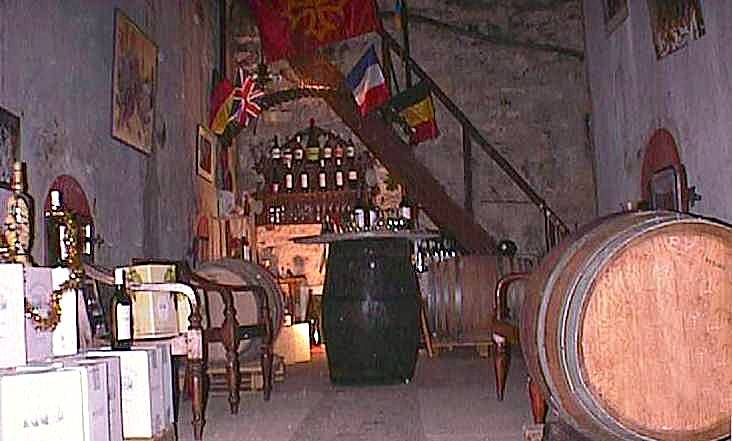 Situated in Fontanes (Gard - 30), Near Sommières, great medieval city of Languedoc, between Nîmes and Montpellier, between Méditerranée and Cévennes.